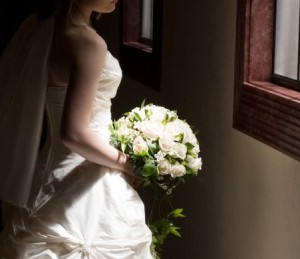 Wedding Ministries
We have a wedding staff to accommodate members and non-members alike. Our sanctuary seats 200 guests. For more information and requirements please contact the church office and ask for the Wedding Director.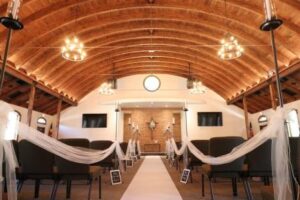 Wedding Fees
The fee schedule for a wedding is $1,100. This includes the use of the sanctuary for four hours (starting two hours before the ceremony), rehearsal on Thursday or Friday, our personnel (Wedding Director, an assistant, soundman and janitor). Additional items for your use are: communion supplies, unity candle set-up, 2 platform Candelabras, 10 Aisle Candelabras, candles, candle lighters, guest book stand, gift table with lace tablecloth. There are additional fees for outdoor weddings, large wedding parties, more than 200 guests, and extra time. A deposit will be required to hold a date on the calendar.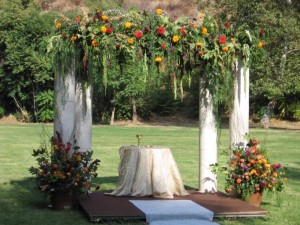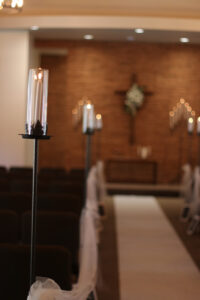 Our Requirements are: That couples seeking to be married by a pastor of their choosing or by a pastor of Havenhouse must complete a course of biblical premarital counseling, using materials approved by a representative of Havenhouse. The couple must be born-again believers in Jesus Christ as defined by scripture, so as to not be unequally yoked together, as well as believe all the basic tenants of the Christian faith according to our published "Statement of Faith" available upon request. The couple must be regular attendees of a church, and they are not currently living together or engaged in premarital sexual relations. The couple must meet the criteria for God's definition of a married couple as defined in Genesis Chapter 2, which is between one man and one woman. Havenhouse reserves the right to exercise it's discretion to perform marriages, and to allow marriages to be performed, based solely on our understanding of Biblical authority, and thereby the limitations and definitions that the Scriptures place upon the marriage relationship, and thereby we shall not perform, or allow to be performed, marriage ceremonies that fall outside of that understanding, including, but not limited to, performing, and allowing to be performed, marriages between couples that are deemed to be living in open sin as defined by the Scriptures, at a minimum specifically referring to the following passage of Scripture,
1 Corinthians 6:9-11.
Wedding Receptions
We offer a cake and beverage reception in the gazebo/picnic table area. The reception fee for our service and use of the facilities. Please contact church office for current prices.
The church provides a reception hostess team and the use of the silver coffee service. They will set up the gazebo area for the reception, prepare and serve the coffee and punch, cut and serve the cake.
Due to the fact that Havenhouse is set aside for the purpose of worshiping our Lord, we ask that there be no alcohol or smoking.